Respecting the environment is key in our workshop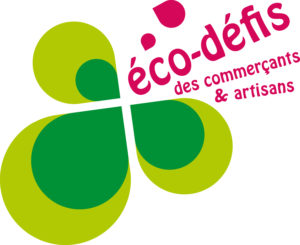 Respecting the environment is obvious for us, and this is why we implemented actions so that our workshop has a real environmental approach:
We are among the first 10 businesses with the « éco-défis » label in the Lauragais territory
This label was created by the regional Crafts and Artisans Chambers and is awarded to businesses and artisans implementing specific and measurable actions to limit the impact of their activities on the environment: waste management, energy-saving, reduction of water waste, smoother way of driving, use of non-aggressive techniques and products…
Our business achieved 7 « targets », with a minimum of 3 to comply with. We were supported by counsellors of the CMA Haute Garonne to get this label awarded by a « labelling » jury.
---
Prevention and limitation of waste production,
Since we first started our activity, we gradually stopped using risky chemical products and replaced them with Labovert ® products. We have thus changed our working practices in terms of cleaning, surface lightering and pickling. These techniques are implemented for both the restoration of solid wood and veneer and the restoration of gilded wood.
For instance, we used these products for the cleaning operations on the portal of the Albi Sainte Cécile Cathedral, listed as UNESCO World Heritage.
---
Reducing our energy consumption,
Our workshop has been fitted with high-performance double-paned windows and its heating system was recently changed for a pellet stove, more efficient both in terms of  performance and temperature management.
---
Use of renewable energies…
Since the beginning, our workshop has been subscribing to an electricity supply contract that guarantees the equivalent of its consumption in the production of renewable energies.